Put the power of primary sources to work in the classroom. Browse ready-to-use lesson plans, student activities, collection guides and research aids.
Featured Content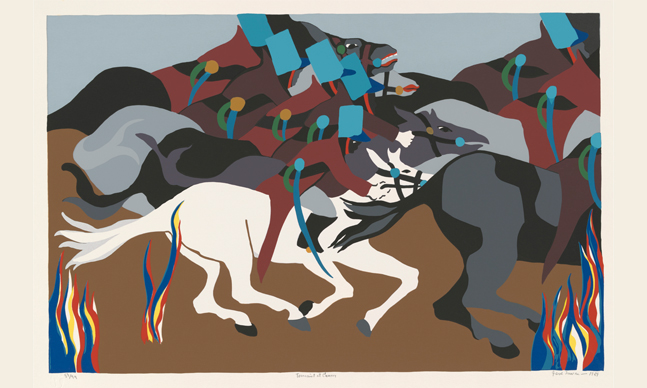 This resource presents a variety of artworks, from the 17th century to the present, that highlight the presence and experiences of Black communities across the Atlantic world (the relationships between people of the Americas, Africa, and Europe). Use these artworks to help students to consider the many and continuing legacies of the transatlantic slave trade, and engage your students in conversation about the many narratives of everyday life, enslavement, and resistance that have been told through art.
Image credit: Jacob Lawrence, Lou Stovall (printer), Toussaint at Ennery, 1989, color screenprint on wove paper, National Gallery of Art, Washington, Gift of Alexander M. and Judith W. Laughlin, 1993.30.2.
Selected Resources For Teachers